---
Un anno di Automobilista 2 con l'aggiornamento 1.1.3.5 e la Lotus 79
By Walker™, in Software, , 2 comments, 363 views
E' passato un anno dal rilascio in Early Access di Automobilista 2, e Reiza Studios ha voluto festeggiare questo primo anniversario rilasciando l'aggiornamento 1.1.3.5 che contiene nuovi miglioramenti a fisica, IA, veicoli, tracciati, UI; la modalità Campionato ha ricevuto degli aggiornamenti in preparazione al rilascio della modalità Custom Championship. Sono stati anche rilasciati alcuni layout storici di Jacarepagua (sede del GP del Brasile in F1 fino al 1989): 2005, Oval, Sul e Stock Car Roval. Dulcis in fundo è stata aggiunta anche la categoria Formula Retro Gen 2 con la magnifica Lotus 79 e un modello di F-Retro G2 generico
Quote

This release comes exactly one year since our initial Early Access release on March 31 2020, and we have been pushing hard as we have through this whole year to celebrate the occasion with another major update!

Unfortunately some of the new features and core developments we had hopes to wrap in time for this update didn´t quite make it in time, but the work obviously isn´t lost - while this update isn´t quite the beefed up step we had hoped to deliver, our users can still look forward to these valuable developments making into the game in the coming weeks and months.

Our March update still packs a good punch with another sizeable list of improvements & fixes, additional layouts for the Historic Jacarepagua circuit, and a new historical class - the Formula Retro Generation 2, featuring the iconic Lotus 79!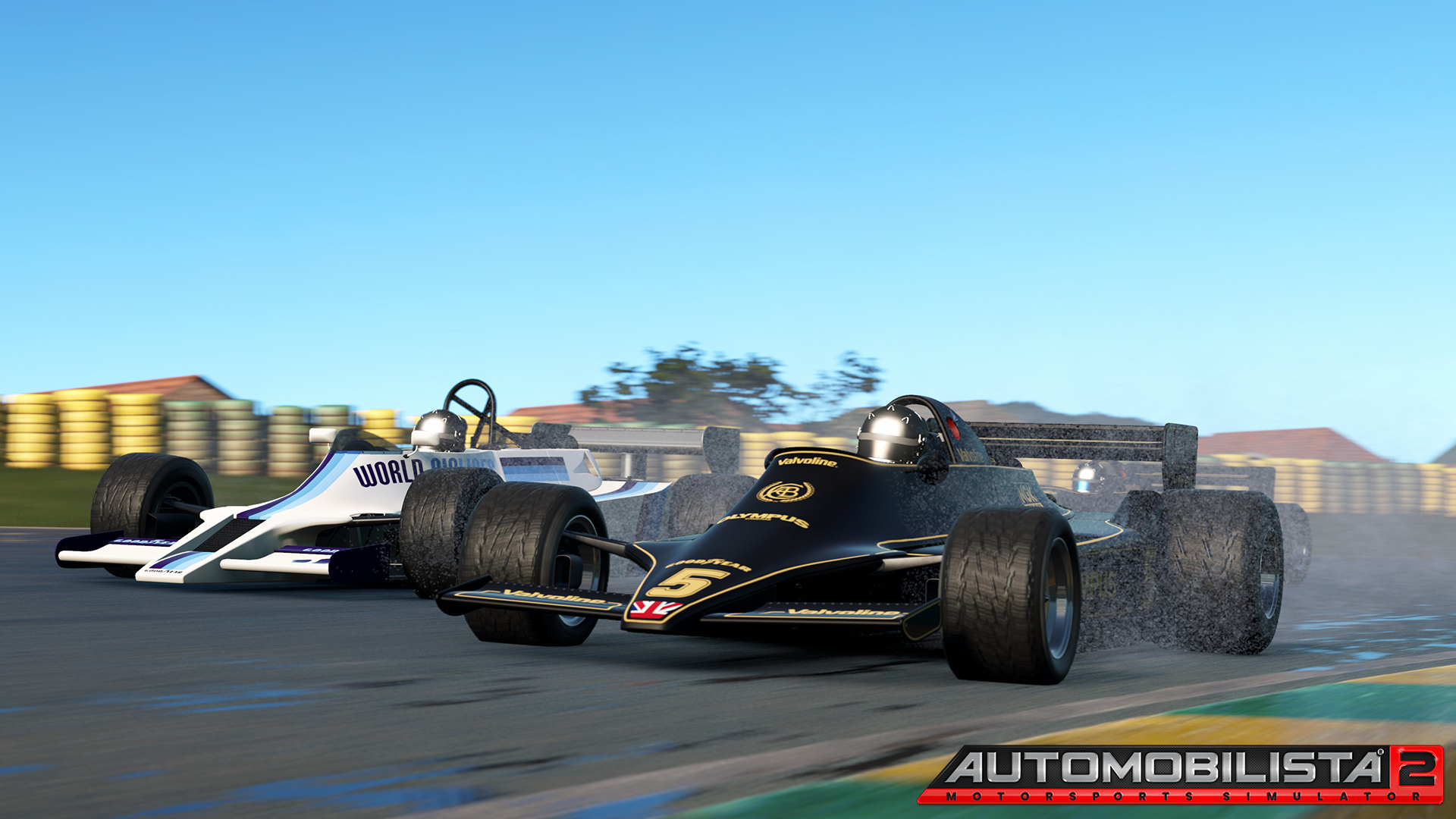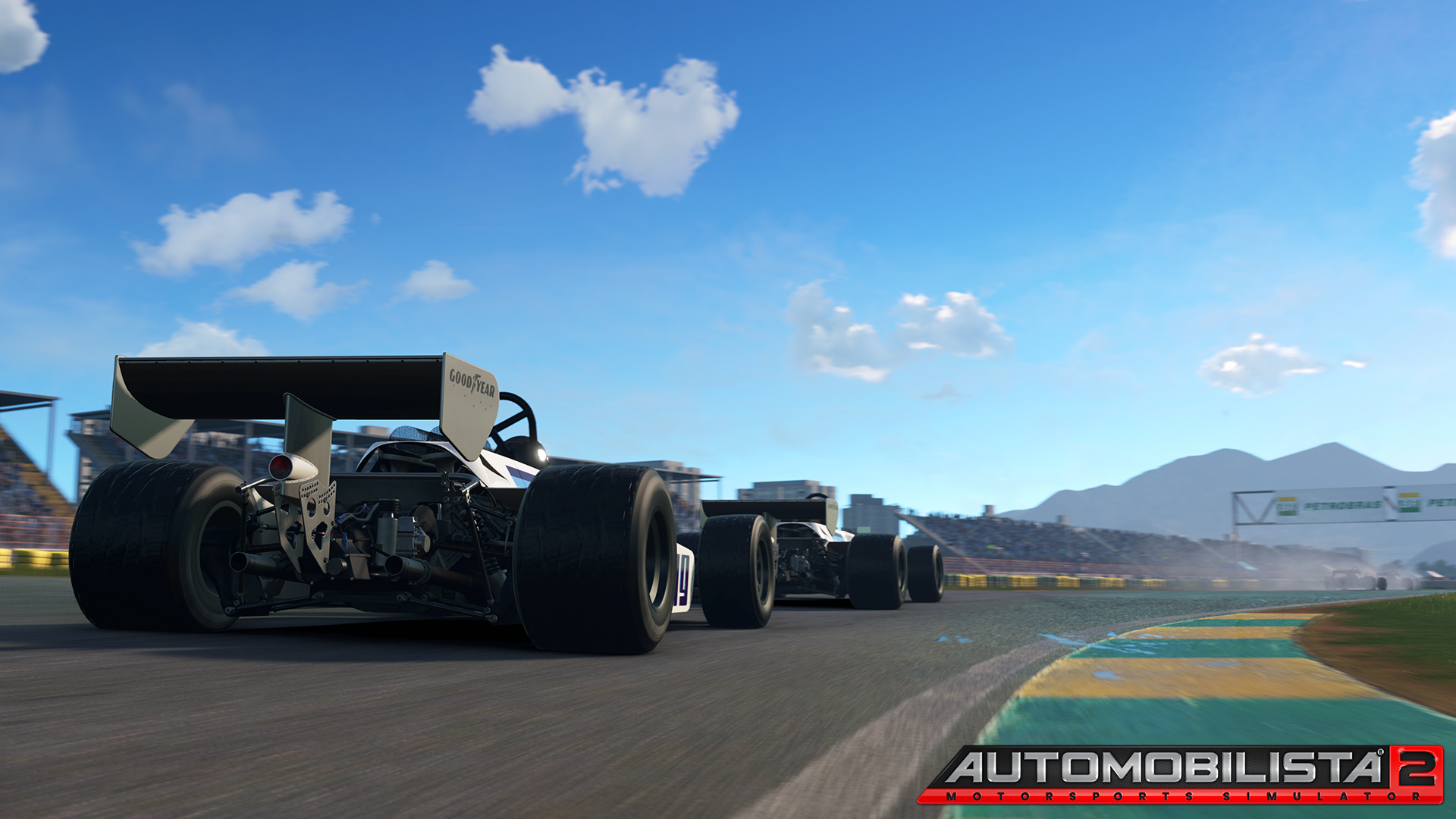 Quote

V1.1.3.5 CHANGELOG

CONTENT

Added F-Retro Gen2 Series (featuring Lotus 79 & generic F-Retro Gen2 Model1)
Added more Jacarepagua Historical layouts (2005, Oval, Sul, Stock Car Roval)


GENERAL

 

Reduced Multiplayer safe join buffer time in practice / qualifying from 180 to 90 seconds
Added option to set maximum limit on the number of AI in official championships
Fixed GT1 Championship lap length race sessions incorrectly treated as timed sessions

UI & HUD

 

Updated HUD (will reset customizations): Restyled car info and added vehicle damage widget; Restyled tacho unit
Added hints and tips to loading screens.
Added warning to opponent settings screen when the number of opponents is grater than the number of available liveries
Fixed championship AI aggression input not clamping to correct range
Increased loading screen tip refresh time to 20s
Added 'Wheel Only' option to 'Display Cockpit And Driver' setting
Added extra vehicle info to Vehicle Selection screen informing availability of tire compounds, DRS, boost, adjustable turbo, adjustable onboard brake bias & roll bars, head lights, pit limiter on the currently selected vehicle (accuracy of current info pending further revisions)
Restyled Race and Test Day settings screens
Fixed untranslated 'Opponent Aggression' label on opponent settings screens

PHYSICS & FFB

 

Fixed FFB pulling to the left under braking or to the right on power (FWD vehicles only)
Substantial reduction of friction levels for various wheel bearing models for reduced overall driveline losses, improved functionality in LSD cars, better handling entering & exiting corners, better driveability under traction and slightly higher top speeds
Adjusted default preload and ramp angles in most LSD cars (setup reset recommended)
Updated engine torque / power curves to suit new wheel bearing values
GT / Stock / Proto / wet tire wear adjustments
Adjusted F-Retro, F-Ultimate, F-Classic, F-V12, V-V10, F-Reiza, F-Ultimate tire carcass inflation shape
Slightly steeper engine compression curve for Cosworth 1974 engine in F-Retros
Slightly higher wear rate for soft compound in GT3 / P1
Minor rear wing efficiency adjustment for F-Retros
Revised aero drag in formula cars
Added customized values for tire pre-conditioning per car (replacing old global function)
Increased damage rate for grinding & clutchless shifts in manual boxes
Adjusted StockV8 2020/2021, Montana, F-Retro, Omega StockCar, Mini UK aero yaw sensitivity
Disabled onboard roll bars in GT5, GT4, GT3, F-Retro Gen1, F-Reiza, F-Ultimate
Disabled redundant turbo range in Hot Cars / Copa Classic cars
Lowered Opala CoG height; stiffened suspension rates to minimise issues with lifting inside wheels
Minor adjustments to H-pattern gearbox syncro parameters

AI

 

Increased range of AI performance & some initial customization per series
AI Callibration pass to account for new AI range parameters & new driveline physics update
Slightly increased AI prudence against human drivers
AI aggression is now scaled down during in/out laps of practice & qualifying sessions
Fixed issue with AI skill range at extreme ends of the scale and effective lower cap of 84% in multiplayer
Fixed bug where the AI skill from personality wouldn't load properly in first session (leading to reduced spread of performance)

TRACKS

 

Weather, climate & HDR revisions for more consistency across the daytime and weather variants
Minor adjustments to weather and climates for clouds & HDR behaviour
Increased maximum render distance for far terrain at higher graphics settings
Spa-Francorchamps: Fixed bad bumps at the outside run-off of Pouhon and Fagnes; Minor art & performance pass
Jacarepagua Historic: Reduced road mesh noise; Minor art & optimization pass
Interlagos Historic: Reduced road mesh noise; Increased poly density for outer link road
Hockenheim: Reduced road mesh noise for all Historic layouts
Cascais: Fixed fix flipped armco at T9
Goiania: Updated trackside data
Revised default date for all tracks
Added VR cams for Campo Grande, Cascavel, Snetterton, Curitiba, Londrina
Minor art pass to Hockenheim Historic layouts
Minor art passes to Jacarepagua and Spielberg

VEHICLES

 

Adjusted LOD settings for wheel and tires in open wheel cars to avoid gaps between transitions at lower detail levels
Fixed dark external mirrors in several formula cars
Corrected suspension animation to account for camber settings in F-Vintage cars, F-Classic Gen3, F-V10 Gen2
Sigma P1: Fixed glitch on cockpit front end
F-Trainer and F-Trainer Advanced: Fixed suspension artifacts on cockpit view; Added missing chassi parts to cockpit view; Fixed chassi parts misplacement in LodA.
F-Vintage: Fixed engine damage issue
Chevette: Fixed cockpit red paint issue